Engineering
The Engineering & Manufacturing Portfolio covers two divisions, one on Design Specific and one on Construction across Industries such as Aerospace and Aviation, Marine, Civil, Mechanical, Electrical and Instrumentation Control and Heavy Industries Marine Engineering and Design, Geo Technical, Stress Analysis Software Design Development, Verification& Validation, Quality & Risk Assurance, MEP, Buildings/Structures , Roads, Highways, Bridges, Metro, Railways, Dry & Wet Utilities/Waste Water & Sewage ,Electro-Mechanical Engineering, are some of Key Horizontals that we Specialize in.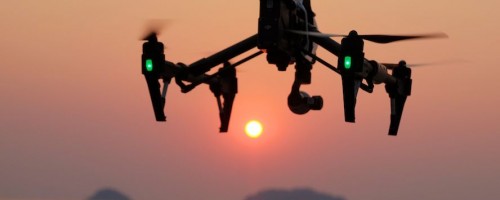 We are currently enabling the business transformation and scaling up of a Nordic based Engineering from about 50 to 500 Resources in about 18 Months. Similarly we've been recruiting top engineering talent regularly for some 15+ top clients. During this journey, we've honed and developed best practices and strategies for finding and attracting only the best and the brightest. .Reach out to our Industry Expert at
engineering@Afflatusinc.com
Afflatus Inc's Engineering Practice has extensive experience working with clients within these industry, while strategically leveraging the firm's diverse knowledge and global presence. Our goal is to help clients find the best solutions whether from inside or outside a specific sector.
This sector has a profound impact on our daily lives: the buildings we live and work in, the roads and bridges we drive on, and the railways and harbors we travel and trade from, are all products of these vital markets. In addition, over the past fifteen to twenty years, the engineering world has undergone a fundamental change driven by the desire of governments to transfer investment and operational risk from the public to the private sector. As a consequence, the value chain has become more complex, and the necessary competencies and skill sets of senior management in the sector have similarly become more sophisticated.
The industry's future prosperity will depend on its capacity to evolve on global project management capabilities, and on technological and environmental fronts. We understand these challenges and of the types of leaders that excel in this dynamic environment. Our ability to attract the highest caliber external talent while partnering with and supporting clients develop and grow their existing internal talent, allows our Practice experts to add true value to our clients' short, medium and long term goals.
Beyond search, we deliver value to our clients by providing leadership counsel in the areas of benchmarking, best practices and business development. We also help clients navigate emerging trends in the industry like the rise in private equity capital, through leadership consulting services such as board review, board recruitment and coaching.
• Procurement Head
• Design Head
• Plant Location Head
• Site Inspection Head
• Quality Assurance Head
• Industrial/Product Head
• Client Servicing Head
• Head- New Product Development
• Head of Engineering
• Plant Head- Operations
• Automation Head
• Director Analytics
• Project Director
• Director/Senior Director – Data Aggregation Engineering
• Director- Quality Engineering