Luxury Real Estate
Infrastructure and real estate play a pivotal role and determine the growth of an economy. Timing is critical and the risks to long-term value creation are considerable. Our Real Estate & Infra Practice team recruits all core functions within the Real Estate sector We recruit from recently Associate Directors and Managing Directors and all professional positions in between. Afflatus's Practice team is the leader in this sector due to not only their excellent knowledge of the property market, but also their ability to cover all types of recruitment. Often, projects come and go quickly and making the right executive appointments could be a crucial factor in the success of those projects for you.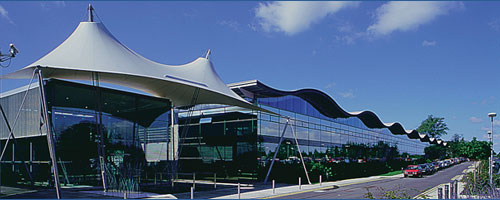 We at Afflatus Inc, with our expertise and depth, and our long standing experience of more than 10 years, service some of Finest High End Luxury Real Estate Service providers in the Middle East and India. We pride ourselves in partnering with clients for the long term. Our service does not end with the conclusion of an assignment, and in many cases, is just the beginning. We have ongoing communications with our clients, briefing them on market developments, networking opportunities and retention strategies providing some of the highest value-adds in the industry. Reach out to our Industry Expert at
infrastructure@Afflatusinc.com
Global reach, local expertise. Afflatus Inc's Real Estate Sector focuses on helping firms recruit, develop, and retain exceptional executives from around the world. Our professionals have deep industry expertise and provide business insights, skills, and tools to meet human capital needs. We keep abreast of the people, trends, and issues that drive the sector, and we draw upon high level professional networks to identify the leaders you need to fill critical roles. We combine the focus of a Real Estate Industry boutique with the resources and reach of the largest executive search and talent consulting firm in the world.
Leveraging the power of executive experience. Every engagement is led by a senior partner to ensure that client needs are fully understood and that candidates are approached as peers. The insights and advice that we offer both clients and candidates are greatly valued and help attract the best talent to our client organizations. Our proprietary candidate assessment tools are statistically proven to generate better results in identifying and evaluating the ideal contender for a specific position. Our deep research capabilities, databases, and Leadership and Talent Consulting practice enable us to drive development, accelerate readiness, and energize transitions with a full range of powerful assessment, development, leadership consulting, coaching, and talent strategy solutions. When you want the best real estate leadership, Afflatus Inc is a proven resource with a strong track record of success.
Integrating companies. Successful merger integration lies in a few, powerful guiding principles: Tailor the integration thesis to the deal thesis; integrate where it matters; and act with deliberate speed. We have worked with financial services firms around the world to integrate acquisitions quickly and accelerate the delivery of expected value. Increasingly, we support clients that absorb acquisitions in the developing growth markets for financial services of Asia, Eastern Europe and Latin America.
• VP Infrastructure Projects
• SVP Marketing & Communication
• Sr Quantity Surveyor
• Sr Manager MEP
• Project Manager
• Director of Sales
• Sr Manager Sales Admin
• AVP Corporate Affairs
• VP Internal Audits
• Director Corporate Communication
• Head Procurement
• SM Project Finance
• Learning & Development Manager
• Associate Director of Operations
• Group CFO
• CRM Specialist